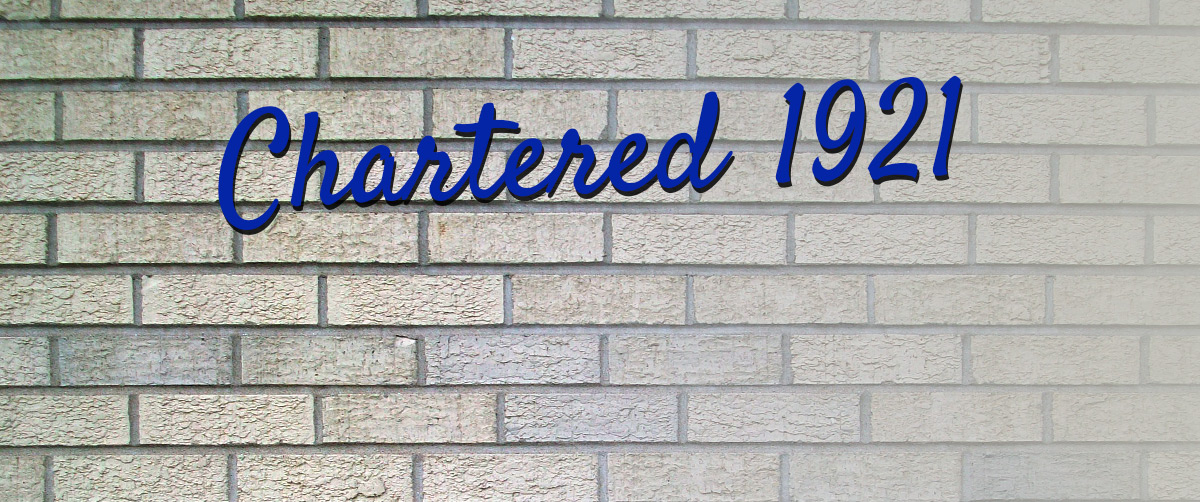 "Experience the Difference!"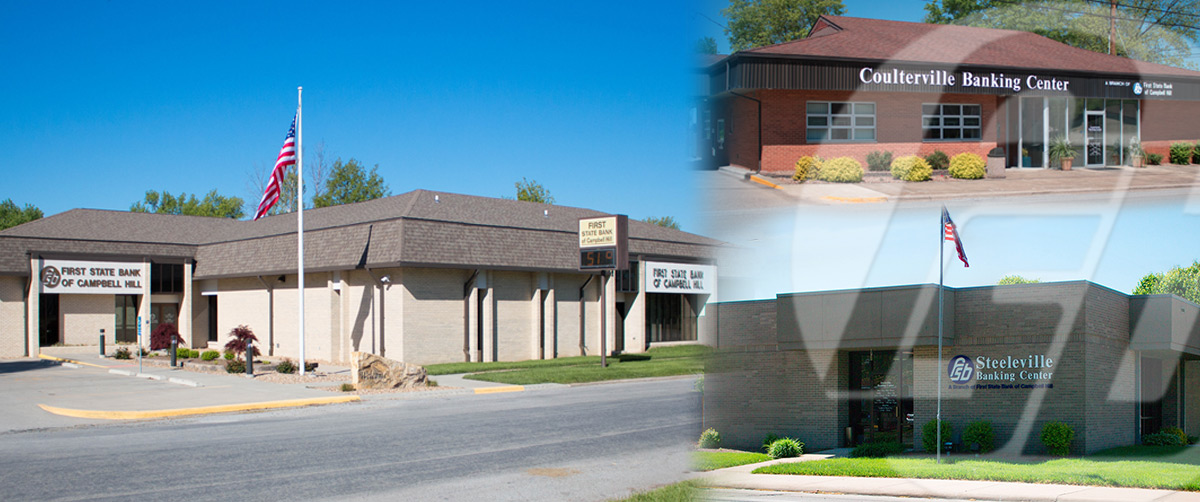 3
CONVENIENT
LOCATIONS
Mission Statement
The First State Bank of Campbell Hill is, and strives to remain, an independent bank committed to the communities and people we serve and increasing shareholder value by providing quality, personal and confidential service with a variety of products in a competitive market.
Visit any one of our three locations for all of your banking needs!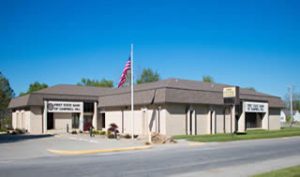 First State Bank of Campbell Hill
114 West Front Street
Campbell Hill, IL 62916
Phone: 618-426-3396
Fax: 618-426-3811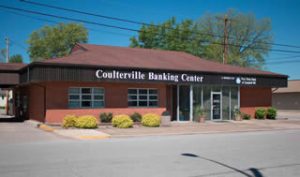 Coulterville Banking Center
115 North 4th Street
Coulterville, IL 62237
Phone: 618-758-2307
Fax: 618-758-2666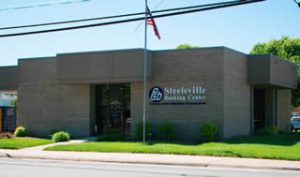 Steeleville Banking Center
424 W. Broadway
Steeleville, IL 62288
Phone: 618-965-9522
Fax: 618-965-3725
At the First State Bank of Campbell Hill, we have always recognized and respected the privacy expectations of all of our customers. We understand that due to the instantaneous movement of information in today's technologically advanced world, the need to protect personal privacy has become even more imperative to all of us. The following procedures will be enforced even if in the future you decide to close your accounts with us or you become an inactive customer.
Click the link below to view our privacy notice in PDF format. You need Adobe Reader or a similar program to open this file.
PUBLIC ANNOUNCEMENT: Please do not send us sensitive and/or confidential information through internet-mail (email). Thousands can view your information you send via-email by intercepting it or by monitoring internet servers.